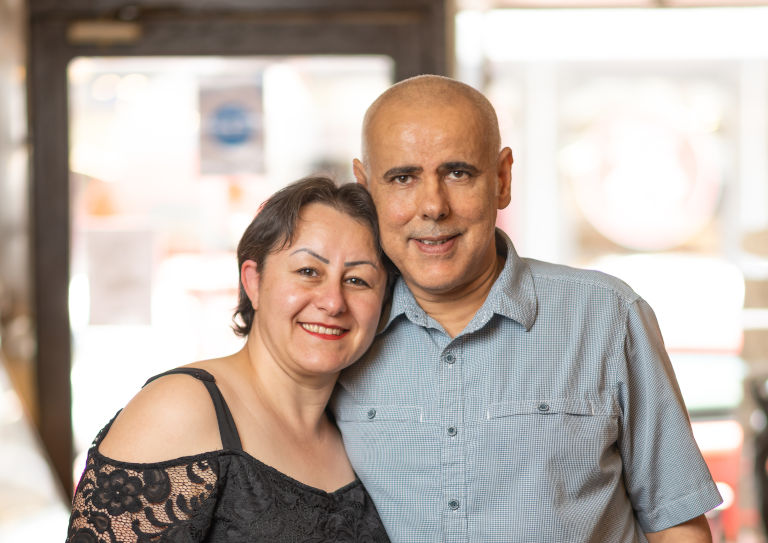 About Talk of the Town
Talk of the Town is operated by chef/owner Ady Maklada and his wife Hayat who met 10 years ago in their Druze village Daliyat al-Karmel. This village has a history for growing their own fresh produce and a passion for food, cooking and hospitality.
Watching, learning and helping both his mother and grandmother in the kitchen from a very young age, has led Ady on his journey in hospitality, beginning in 1991 when he ran a bakery making pita and traditional breads. After running many restaurants over the years, Ady and Hayat decided it was time to try their hand at their own restaurant. Ady loves to be alone in the kitchen, ancient music playing in the background, making food from the heart that can be shared and enjoyed, with stories being told and memories being made.